People buy life insurance to protect their loved ones in the event of death.
Generally, the insured policy owner pays premiums to the insurance company in return for its promise to pay a certain amount of money to the beneficiary after his death. When the insured person dies, the beneficiary files a claim with the insurance company.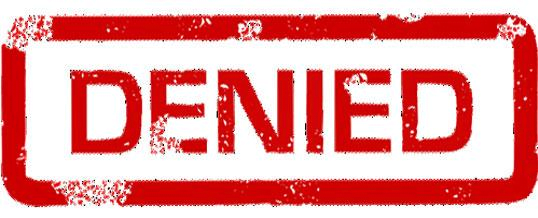 Filing a claim
Filing a claim includes signing all the necessary authorizations, providing the insurance company with a certified copy of the death certificate and supporting documentations surrounding the death of the insured: a toxicology report, an autopsy report, a coroner's report, a medical examiner's report, a police report and other relevant documents.
Generally, a life insurance claim examiner is assigned to work on a claim. If additional documents are needed, the claim examiner must notify the beneficiary promptly to avoid delays in processing the claim.
Once a claim is filed and all the necessary documents are submitted, the insurance company needs to make the final determination on the claim within 30 days.
Paid, denied or delayed
A life insurance claim can be paid, denied or delayed. If a life insurance claim is paid, the insurance company will give the beneficiary a choice of either receiving a lump sum payout or having the funds deposited into a special account set up by the life insurance company. The beneficiary has the right to request interest on the total payout if the claim was not paid within a reasonable time.
A delayed claim is a claim that has not been paid or denied after all the necessary documents were submitted to the insurer. Beneficiaries needs to know that unless they take action, a life insurance claim may be delayed for as long as several years.
Reasons a life insurance claim is denied
Why can you be denied life insurance?
In many cases, insurance companies keep their promise and pay the benefits to the beneficiary after the insured's death. Very often, however, life insurance claims get denied for a variety of reasons.
Some of the excuses the insurance companies use in denying claims are not legitimate but designed to convince a beneficiary that his claim is denied for a valid reason.
Denial letters drafted by experienced claim examiners often quote policy provisions and exclusions that are difficult to read and understand because they are full of legal terms and ambiguous definitions. Often, claim examiners who are not attorneys will quote a law or a state statute in their denial letter and will convince the beneficiary that his claim is rightfully denied under the law.
Such letters should never be accepted as the final verdict as they often misinterpret laws and quote statutes not applicable to the beneficiary's case.
Most life insurance claims can get denied due to the following top reasons:
1. Material misrepresentations on the policy
If an insured dies within the first two years from the date a life insurance policy became effective, the insurance company has the right to contest the policy. Contestability is checking the deceased insured's background information.
When an applicant applies for insurance, he is asked to complete a life insurance application which asks many questions regarding age, weight, income, health, hobbies, criminal history, and so forth. If, while contesting the policy, the insurance company finds information not reflected on the application, it may deny a claim.
Only material misrepresentations (those that affect risk) can result in policy cancellation. Many insurance companies use contestability as an opportunity to deny a valid claim even if a misrepresentation/non-disclosure on the application is not material. Beneficiaries should be aware of the process of contestability and possible outcomes it can bring.
See how a case of contestability check can be resolved here: Successful case of claim delayed due to contestability check
2. An employer's failure to submit a waiver of premium
Group life insurance coverage is very common.
Whenever employees choose to participate in their employer-provided life insurance programs, they enroll into group life insurance plans. Many of such group plans provide coverage not only to the employees but also to their qualified dependents.
The amount of coverage may vary depending on an annual salary of the participant, as well as their selection of optional supplemental coverage. In some cases, employers pay premiums for their employees; in others, premiums are deducted from employees' paychecks.
Whatever the scenario is, group coverage is a very popular and affordable way to get life insurance.
The employer's role is often very important in explaining the benefits to its covered employees.
The human resources department is often responsible for acting as an intermediary between the life insurance company and insured employees and has a duty to provide accurate information regarding benefits.
Unfortunately, often, an employer will misrepresent information about life insurance coverage to its employees which can result in denied benefits after the employee's death.
Our life insurance attorneys always advise clients to review group life insurance policies carefully when electing coverage. Additionally, whenever there is a change in the group plan, it is a good idea to make a note of that change and review the policy and eligibility requirements periodically.
Unfortunately, in many cases, employees are never provided with a copy of their life insurance policy and have only a vague idea about what constitutes a qualified loss or who is considered a qualified dependent.
In addition, many employees do not know what their eligibility requirements are. A likely outcome of not knowing what a policy covers is an unfortunate situation where a group life insurance claim is denied after the insured's death.
A very common example of a denied group life insurance claim is a situation where a disabled employee is assured by his employer that he does not need to pay premiums on his group policy while on disability and that his life insurance coverage will stay in effect during his disability.
The employer then fails to submit all the necessary documents to the insurance company which results in coverage being terminated. The law protects beneficiaries from unfairly denied claims in such situations and benefits can still be recovered through the legal process.
A denied group life insurance claim is handled differently from other claims. In many cases, a group life insurance claim is controlled by ERISA, which governs all employee welfare benefit plans. ERISA usually trumps conflicting state laws and offers many protections for plan participants.
3. Policy lapse/nonpayment of premiums
Usually, a life insurance policy is only active for as long as premiums are paid. When no premium is made when it is due, a policy may lapse/terminate.
Denied claims due to lapse are very common and insurance companies often use nonpayment of premiums as an excuse to deny a claim even when a claim should be paid. As a beneficiary, you have the right to know whether the insurance company sent premium-due notices to the correct address and whether the notice clearly warned the insured of the impending lapse.
4. No beneficiary designation on file
A life insurance claim may be denied if the insured failed to name a beneficiary. Every policy has provisions regarding who should get the proceeds if there is no designated beneficiary.
Further, the laws of the state where the insured lived may influence how the benefits are paid. Such claim may result in lengthy delays and denial as insurance companies may pay the benefits to the wrong person.
5. Post-divorce beneficiary change
Life insurance is often discussed during divorce and child support actions. In many cases a parent is ordered by court to maintain his children as beneficiaries on his life insurance policy.
If the parent later violates the court order and changes beneficiaries, a life insurance claim filed by the children may be denied. If your case involves a court order and a subsequent beneficiary change, you may need to speak with an attorney before the claim is filed.
Read more about a successful case of an Ex-Spouse's Right to Life Insurance Benefits.
6. Policy exclusions
Every life insurance contract has several exclusions which describe situations that the policy does not cover. These exclusions are worded very carefully by insurance companies so as to encompass many possible scenarios which result in nonpayment.
Many exclusions are ambiguous and many, when taken together with other exclusions, cancel each other out. Still, life insurance companies use them routinely and very often to deny claims.
7. Automatic beneficiary revocation by a state statute
Many state laws automatically revoke a former spouse as a life insurance beneficiary on a policy.
However, these laws have many exceptions. Generally, they apply only to state law claims and should not revoke beneficiaries in cases controlled by federal laws. Claim examiners working for life insurance companies may not know all the intricacies of such laws and interplay between federal and state statutes.
As you see, there may be many different ways an insurance company can deny your claim. A denied life insurance claim does not mean that a beneficiary is out of options.
Reasons a life insurance claim is delayed
When a life insurance claim is not paid within 30 days from the date you submitted all the necessary documents to the insurance company, your claim may be considered delayed. A life insurance that has been delayed for more than 2 months may put a beneficiary in a financial strain and cause stress to an already grieving family member.
There could be dozens of reasons why a life insurance claim is delayed. When a life insurance claim is delayed, you may wonder whether the reason behind it is legitimate or whether the insurance company is not reviewing it as fast as it should. You may also worry about whether the claim will eventually be paid.
Many life insurance claims are reviewed by insurers for a long time before they get denied. This is so because an insurance company needs to have enough evidentiary documents to support a denial of a life insurance claim.
To gather the necessary documents, the insurer is willing to investigate and search for medical and pharmacy records, background information, income and employment history.
If the insurance company sees a red flag, it may want to continue the investigation to build a stronger case. This is especially true with life insurance claim denials based on material misrepresentations on the application and accidental death claim denials based on applicability of the policy exclusions.
If you allow the insurance company to delay a claim indefinitely without an explanation, you may risk getting a denied claim in the end. Insurance companies employ many techniques that may result in delayed life insurance claims.
If an insurance company is delaying a claim, it must provide the beneficiary with its reason for doing so. If beneficiaries don't know the reason for their claim delay, they must speak with a life insurance attorney to understand the issue.
The most common reasons insurance companies use in delaying a claim are:
1. The beneficiary on the policy is a minor.
When an insured lists a minor child as a beneficiary, a life insurance claim may be delayed, because a minor child cannot receive the proceeds without a guardian.
A life insurance lawyer will help you expedite payment of your claim by making sure proper guardianship documents are filed.
2. The insured did not name a spouse as a beneficiary in a community-property state.
In a community-property state, a spouse may claim at least half of the proceeds from the life insurance policy on a deceased spouse. A life insurance lawyer will help you understand your rights.
3. The life insurance policy was included in a will or a trust.
A life insurance policy is a contract and is not controlled by a will. However, many people include their life insurance policies in a will, which often results in life insurance claim delays.
4. The beneficiary was not updated after a major life change.
When people divorce, marry, have children, etc, they usually want to change beneficiaries on their life insurance policies.
If they fail to do so, several people may have claims to the same policy proceeds after their death. If this is the case, a claim may be delayed because an insurance company is preparing to file an interpleader.
5. The beneficiary is not named.
When a beneficiary is not named, an insurance company will pay the proceeds either according to the law of the state where the policy was taken out or according to the policy terms. This may cause your life insurance claim to be delayed.
6. The insured named his "children" or "relatives" as beneficiaries.
When a beneficiary is not a specific person, but a category or a group of people named collectively, it may result in a life insurance claim being delayed.
7. The insured named only a primary beneficiary.
If a primary life insurance beneficiary is not available (predeceased the insured or is revoked under the law) the proceeds are usually paid to a contingent (secondary) beneficiary.
If no contingent beneficiary is named, the insurance company may delay paying the claim while determining who should receive the payout.
How to avoid life insurance claim delays and denials
When the insured dies and the beneficiary files a claim, the insurance company requires several documents to be sent in for review. This is the time when the claimant needs the help of an experienced life insurance attorney the most.
Life insurance is a contract where the policyholder is expected to provide correct medical and financial information. And since life insurance covers the probability of a person dying, the higher this probability, the higher the premium. Some people, in order to avoid a high premium, do not disclose all their medical information.
These claims, when contested, are often denied by insurance companies. Non-disclosure of material facts on the application is one reason insurers investigate all claims where the insured died within the first two years of the policy issue date.
Even if your claim is based on all correct information and full disclosure, the insurance company may take months and sometimes years to complete the investigation. There are several things you can do to avoid unnecessary delays in claim settlements.
1. Provide correct information.
As a policyholder, you have a responsibility to provide correct information on your life insurance application.
While completing your application form and then while signing an insurance contract, you should provide all information requested by the insurer in good faith since you will be held responsible for making a material representation that will impact the risk under the insurance policy.
For example, if you are suffering from high blood pressure, you should disclose this fact at the time of buying the insurance policy. When you do not disclose your high blood pressure or any other condition and in case of your untimely death, your beneficiary's claim will be denied and the policy will be cancelled due to material misrepresentations on the application.
2. Designate a beneficiary
In most cases, the insurance company is discharged of its liability once it pays the proceeds of the life insurance policy to a beneficiary designated on the policy.
When the insured designated someone to get the benefits at the time of death, claim benefits are disbursed in favor of that beneficiary unless there is a legal dispute. If you fail to designate a beneficiary, your family may have disputes about who should receive the benefits which will most likely result in delays and litigation.
All insurance companies ask for evidence that the claimant is the correct person entitled to receive the proceeds. In case there is no beneficiary, benefits are paid according to the succession provisions in the policy.
3. Pay premiums on time
You must pay your premiums on time to avoid policy lapse. While you are paying for your policy, in case your contact details or address changes, you should get it updated in the records of your life insurance company.
In some states, you can designate another person to receive premium-due notices from the insurance company.
4. Provide required documentation
As a beneficiary, to expedite the claim, you should submit all documents to make a claim.
You may be asked to give the insurer documents related to the policy and documents to prove that the death does not fall under exclusions mentioned in the policy contract. You may also be required to prove your identity.
An insurance company cannot settle a claim until all documents are submitted. In case original documents cannot be produced, the claimant is expected to obtain certified copies of all documents.
It is also a good idea to submit all the required claim documents together, because delay in submission may lead to delay in claim decision.
In sum, common issues that can lead to delay are nondisclosure of facts at the application stage, beneficiary designation not complete at the application stage, a dispute between a claimant and family members, unconfirmed cause of death (e.g., suicide cases where police may take some time to certify the final cause of death) and murder cases, where nominee is suspected to be involved in death of the insured.
Every delay or denial should be reviewed by an experienced life insurance attorney and contested, if it appears that a claim was wrongfully delayed or denied. If you find yourself in one of the situations described above or you simply need advice, a free consultation to help you assess your case will always be available to you at our firm.